Framing materials – mats and moulding come in a wide variety of colors, styles, textures and shapes. We at CCE Custom Framing can show you the many ways to influence the overall mood of a piece of art by simply changing the mat or moulding. Double mats and fabric mats are some of the materials that can add flair and style to your piece and the environment in which it is displayed.
Our Professional staff can give you several suggestions for creating unique and personal displays as well as tips for arranging them in a way that presents each piece at its best.
By framing prints of your favorite artists, personal mementos or family photographs, you can create unique and meaningful wall displays that will enhance any environment. We offer more than 2,500 different frames and more than 1,000 types of mat board for your special picture framing project.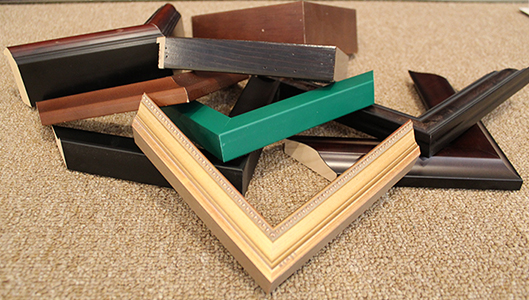 CLICK HERE TO SEE OUR MOST POPULAR FRAME DESIGNS
Framing…
Whether your home or office theme is traditional or contemporary, we can offer you a wide selection of mouldings.  Be creative with hand-carved or natural woods, aluminum, gold leaf, and other textures.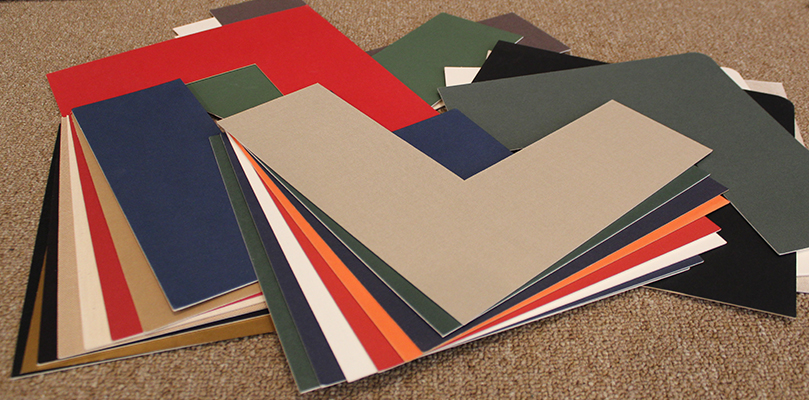 CLICK HERE TO SEE OUR MOST POPULAR MAT COLORS
Matting…
Essential to a polished look for many frames are properly coordinated mats. Proper mats help link the artwork or documents to the frame and enhance the appearance of the art. Mats come in a wide variety of colors and textures and can be specifically designed to complement your art.